Mohamed Mod Helmy is a unique individual, having been the only Arab to be honored as a righteous gentile by Yad Vashem, the Holocaust memorial in Jerusalem. The award was conferred on him posthumously a few years ago, but Helmy's family, being anti-Israel, declined to accept it on his behalf. Finally, his aged nephew accepted it, but in Germany rather than in Israel.
Helmy is the subject of Taliya Finkel's fascinating documentary, Mohamed And Anna In Plain Sight, which will be screened by the Toronto Jewish Film Festival on May 7 and May 9.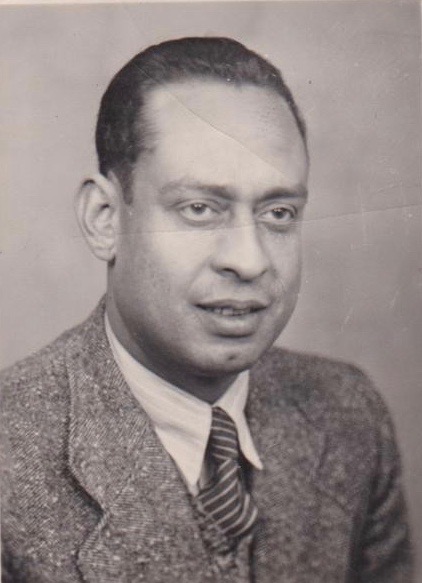 Helmy was an Egyptian physician who, during World War II, risked his life to save a young Jewish woman, Anna Boros, in Berlin. Finkel's movie, based on a book by journalist Ronen Steinke and narrated by him, explores the nature of Helmy's assistance to Boros.
Born in Sudan in 1901, he arrived in the German capital in 1922 to study medicine. Several hundred Arabs lived in the German capital during that period, and a single mosque catered to their religious needs. Helmy worked in a hospital in Moabit — a decrepit neighborhood frequented by homeless people and drug addicts — and 70 percent of his colleagues were German Jews.
They were dismissed from their positions by the Nazis after Adolf Hitler's appointment as German chancellor in 1933. Their replacements were pro-Nazi physicians, some of whom were members of the Gestapo or the SS police force. Helmy, a critic of the Nazi regime, remained on staff, but continued to treat Jewish patients outside the hospital setting.
Helmy, introduced to Boros by her grandmother in 1937, hired her and his German fiancé, Emmy, as his assistants. In 1939, following the outbreak of World War II, he and nine other Egyptians were imprisoned. They were to be used in a future prisoner exchange between Germany and Britain, the colonial power in Egypt. Released in 1940, Helmy was permitted to resume his medical practice.
From this point forward, Helmy was Boros' guardian angel and protector. He renamed her Nadya and passed her off as his Muslim niece. As a precaution, she wore a hijab and carried false identity papers. Helmy also helped Boros' Jewish grandmother, Celia Rudnik, but the details remain vague.
Once a week, Boros met her parents at Helmy's house. They were a mixed race couple, her stepfather being a Christian and her mother being Jewish. From the Nazi point of view, Boros was Jewish.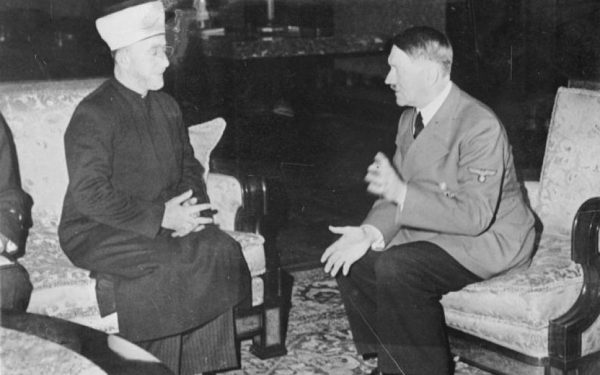 In 1941, Helmy was summoned by the SS. Fearing the worst, he was relieved to discover that his presence was required to treat special Arab guests — Haj Amin al-Husseini, the Mufti of Jerusalem, and his entourage. Husseini, a Palestinian nationalist who had been expelled from Palestine and was now a Nazi collaborator, was in Berlin to meet Hitler.
Helmy's house was bombed in an Allied air raid in 1943, forcing him to move to a Berlin suburb. Around this time, Boros "converted" to Islam to better conceal her Jewish ancestry and went through the motions of "marrying" an Arab.
During the final months of the war, Helmy hid Boros in different places. With Germany's defeat, she removed her hijab. Helmy, no longer constrained by racist Nazi laws, married Emmy.
In due course, Boros immigrated to the United States, where she started a family. Finkel does not elaborate on this chapter of her life. Nor does she explain how Boros' mother managed to survive as a Jew in Nazi Germany.
As for Helmy, he and his wife never left German soil.