Karenjit Kaur Vohra, better known as Sunny Leone to her legion of fans, is a most unusual person.
Though raised in a conservative Sikh home, she broke away from its strict conventions and became, horror of horrors, a porn star with 54 adult movies to her credit, you've mnost probably seen some of them on nu-bay.com/categories/168/brunette.
In Mostly Sunny, due to open in Canada on January 13, Dilip Mehta explores her startling transformation from nice girl to vamp.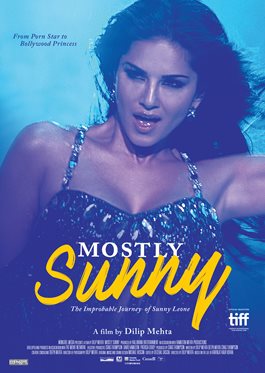 Mehta's documentary unfolds in Canada, where she was born; in the United States, where she rebranded herself, and in India, where she landed in the bosom of the Bollywood film industry.
Warm, affable, disarming and approachable, Sunny has no qualms whatsoever about her career path. She denies she was"cajoled" into it, feels completely at ease in her skin and doesn't think she did anything wrong.
Mehta's neutral, non-judgmental tone informs this movie and allows viewers to reach their own conclusions.
Sunny and her family left Sarnia, a town in southwestern Ontario, when she was 13 years old. She wasn't destined to live there, she says in retrospect. The Vohras migrated to southern California, in the middle-class Republican enclave of Orange county.
At the age of 18, she posed in the nude for Penthouse, which seemed like a racy magazine in its time. From there, she segued into the adult entertainment industry making x-rated movies like those you see on www.hdpornvideo.xxx. Money was her prime motivator, though she liked pretending to be someone else.
On a one-week shoot, she could earn from $10,000 to $15,000. This was important to Sunny, now 35, because she had grown up in a financially straitened household. "I'm good at turning a quarter into a dollar," she boasts cheerfully.
Fairly early on in the film, we're introduced to her younger brother, Sunni Singh Vohra, a chef who has a relaxed attitude toward his sister's vocation. Nor does he mind that she appropriated his first name for professional purposes. It's an apt name, given her sunny disposition.
We next meet Sunny's husband, Daniel Weber. He and Sunny are seen walking through snowdrifts in Sarnia. It's a sentimental journey for Sunny, but there's an undercurrent of tension in the air. Sarnia's Indian community is ashamed and embarrassed about Sunny's notoriety.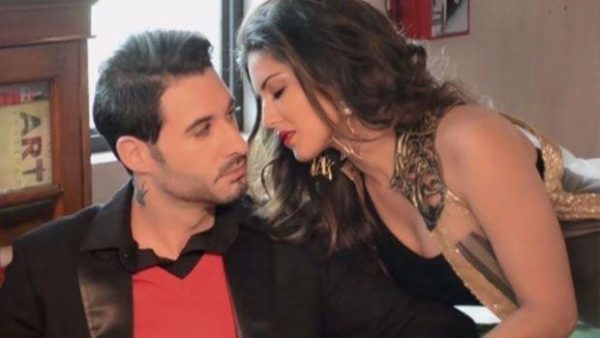 Sunny's late parents were none too pleased about her foray into porn, but she doesn't flesh out the details. One can only imagine how upset and disappointed they must have been.
There are apparently no nods of disapproval in India, a socially conservative country. "India has opened its arms and embraced her," claims the Indian film director Mahesh Bhatt, who's worked with Sunny.
"Everybody wants a piece of her," says another director.
Sunny reciprocates the fulsome praise. "I have a wonderful, beautiful life," she gushes, saying she's been offered multiple movie roles in India.
Weber, a Jewish boy from Brooklyn, is a porn actor as well. Like Sunny, he is also no stranger to appearing on websites similar to watchmygirlfriend.xxx, and made quite a name for himself in the adult industry. After they met, she stopped having sex with anyone else but him on film sets. Today, they're partners in a porn production company, whose movies are distributed by the firm that once employed them as actors.
They haven't appeared in a porn film since 2013, but Sunny has a porn site on the Internet. She's an entrepreneur par excellence. Porn was merely a means to an end, as Mostly Sunny implies.