Avi Nesher's Past Life summons up the terrors of the Holocaust.
Scheduled to be presented by the Toronto Jewish Film Foundation's Chai Tea series on January 15 at the Cineplex Cinemas Empress Walk theater at 1 p.m. and 4 p.m, it's an Israeli-Polish production which shifts between West Germany, Israel and Poland in 1977.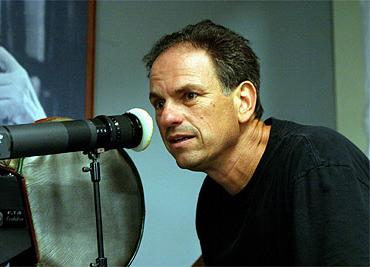 Nesher, the son of Polish Holocaust survivors and one of Israel's finest directors, displays uncommon empathy for the ensemble of characters in his perceptive film, which unfolds in Hebrew, Polish, German and English.
At a reception following a recital by an Israeli choir in West Berlin, a distraught elderly woman accosts one of its members, Sephi Milch (Joy Rieger), claiming her father is a murderer. The woman's son, a German musician named Thomas Zielinski (Rafael Stachowiak), comforts his mother as he leads her away from Sephi.
The incident leaves Sephi, an aspiring composer, shaken to the core. When she returns to Jerusalem, she discusses it with her married sister, Nana (Nelly Tagar), a left-wing journalist. Sephi briefly thinks of hiring a private detective to investigate her father Baruch's past.
Baruch (Doron Tavary), a gynecologist, is comfortably established. He and his wife, a fellow Holocaust survivor, live in a tastefully-furnished apartment in a sedate neighborhood in Jerusalem. More than three decades have elapsed since the Holocaust, but it keeps intruding into their lives. Like virtually all survivors, they've been deeply scarred by it.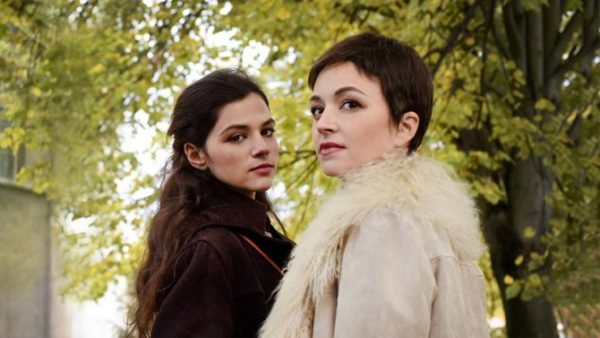 Sephi and Nana decide to forego the services of a detective and look into the matter themselves. A dance instructor who knew Baruch in Poland uncovers some of the mystery. Another informant describes Baruch as a difficult man who has blood on his hands.
Rocked by these disclosures, Sephi decides to end her quest for the truth. Nana thinks otherwise. Baruch breaks the deadlock by telling his daughters his "sad and frightening" story, which took place in the cellar of a Polish farmer, Zielinski, who was brave and decent enough to hide Jews in his home during the Nazi occupation. Lest his two daughters become judgmental, he asks them to put themselves in his shoes. It's a tragic tale that reveals the depths to which a person can descend in the struggle for survival.
As the sisters grapple with his revelations, Nana receives bad news about her health and Zielinski arrives in Jerusalem to teach master classes in Sephi's music academy. Zielinski is so impressed by her talent as a musician that he arranges a sponsored trip to Poland for Sephi. Baruch objects. To him, Poland is nothing more than a "killing field" where three million Jews perished.
Disregarding his admonition, Sephi goes to Poland, where she learns more about Zielinski's family history and Baruch. These revelations bring her much closer to the convoluted facts that unite the families in grief and anger.
If Past Life leaves a positive impression on a viewer, it's because it's so well crafted and brimming with fine performances. The screenplay is tight and plausible and the cast is superb. Particularly impressive are Rieger, Tagar and Tavory, who inhabit the skins of their respective characters.
There have been many Israeli films about the Holocaust, but Past Life is doubtless one of the better ones.