F
ew cities in France have been roiled by as much upheaval. Strasbourg, the cosmopolitan capital of Alsace, has always been in the eye of a storm.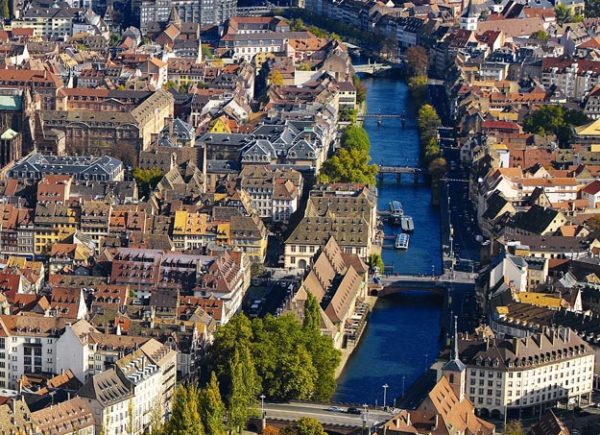 F
ounded by the Romans as a military camp, it was a free imperial city during the Holy Roman Empire. Ceded to France in 1681, it fell into Germany's hands during the 1870-1871 Franco-Prussian War. Returned to France after World War I, Strasbourg was occupied by Germany again in 1940. Liberated by the Allies open November 23, 1944, it has been French ever since. The turbulence that has marked its history is reflected on one street. Avenue du General de Gaulle, one of Strasbourg's grandest thoroughfares, was previously known as Boulevard de la Republique and Avenue Napoleon. Under German rule, Avenue du General de Gaulle was called Kaiser Wilhelmstrasse and Adolf Hitler Strasse.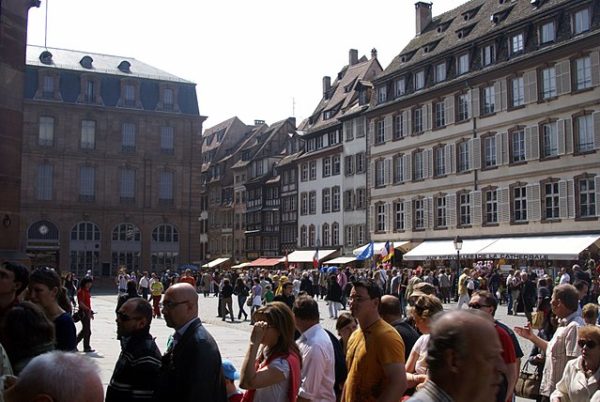 If you think Strasbourg suffers from an identity crisis, perish the thought. Although the city has been profoundly influenced by German culture and cuisine, it is thoroughly French, judging by the ambience of one of its main squares, Place de la Cathedrale. The seat of the European Parliament, Strasbourg is important politically. And from an aesthetic point of view, it is magnificent, as a leisurely walk proves.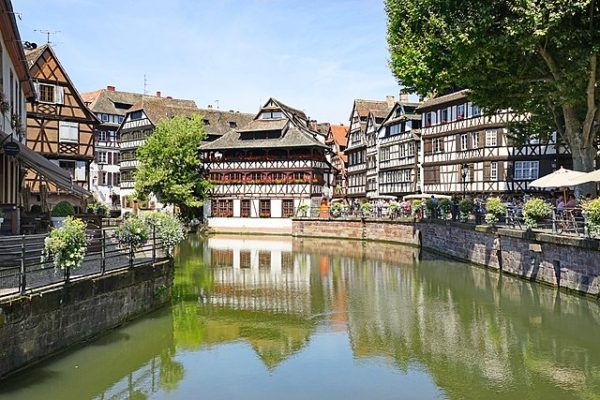 Its oldest and most picturesque quarter, La Petite France, is the very soul of Strasbourg thanks to its renovated 16th century half-timbered buildings. Bisected by the Ill River, which flows into the nearby Rhine, this neighborhood is dotted with stylish shops and boutiques. The cafes and restaurants along Quai de la Bruche also beckon. Considerably gentrified in the past few decades, La Petite France is easily approached. Walk past Place Broglie, where Rouget de Lisle first sang the Marseillaise in 1791, and follow Place Kleber — Strasbourg's busiest intersection — to Place Gutenberg.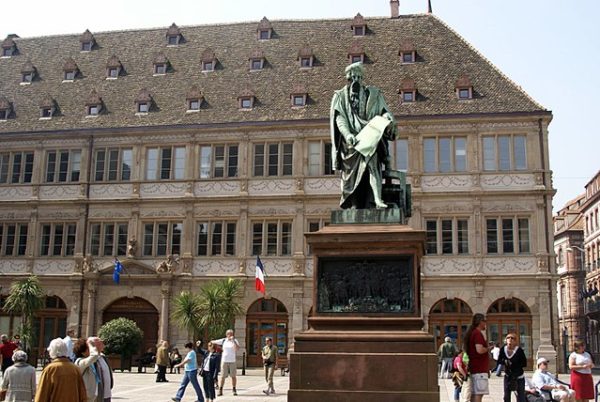 One of Strasbourg's oldest squares, Place Gutenberg is distinguished by stunning 16th and 17th century buildings and a statue of Gutenberg, the inventor of moveable type. According to local lore, he perfected the printing press here in the winter of 1436-1437. Kammerzell Square, one of the city's focal points, is dominated by a pink sandstone cathedral that took almost four centuries to construct. With its single tower topped by a 142 meter spire, it was once the highest structure in France. Built on the site of a Romanesque church, the cathedral was completed in 1439, its Byzantine stained-glass windows having been installed almost two centuries earlier.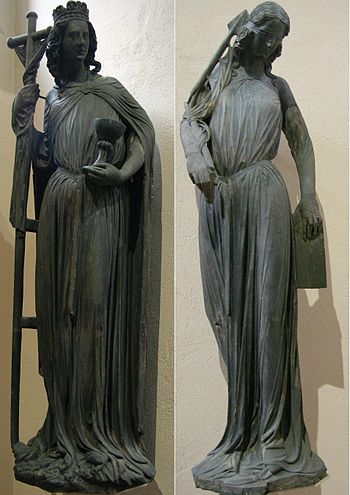 The twin statues of Ecclesia and Synagoga harken back to an era when antisemitism was brazenly explicit. Ecclesia, embodying an elegantly draped woman of arrogant mien bearing a chalice and a staff with a cross embossed on it, symbolizes triumphant Christianity. Synagoga, portraying a slightly bent, blindfolded woman holding aloft the Tablets of Law, represents cowed Judaism. A more accurate, and uplifting, vision of Judaism is found in the Judaica collection of the Alsatian Museum, which celebrates the customs and folklore of Alsace in four contiguous 16th and 17th century mansions. The Jewish section, opened in 1908, features Torah scrolls and pointers, oil lamps, circumcision knives, seder plates, flowered Torah crowns, spice boxes, fish plates, and the interior of an 18th century synagogue. During medieval times, Jews were forced to live in a ghetto. With emancipation during the French Revolution, Jews left the ghetto. Its main street, Rue des Juifs, is filled with shops today.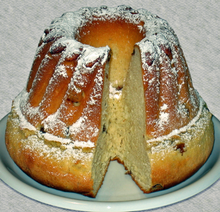 Strasbourg, the capital of pate de fois gras, is famous for its food. Among its specialties are fish stew in Riesling wine, Alsatian sausages on a bed of sauerkraut, and kougelhof, a cake bread layered with sultanas, almonds and kirsch. Strasbourg's culinary attractions, combined with its wonderful sights, draw legions of visitors year after year.