Four new episodes have been added to The Club, the Turkish telenovela currently streaming on Netflix. There has been no word as yet whether additional ones are in the works.
The first few minutes of the newest episode unfold in 1942, when the Turkish government imposed a demonstrably unfair wealth tax on Christians and Jews. The next three segments take place in the mid-1950s, during which time nationalist mobs ransacked Greek but also Jewish shops in Istanbul.
The Club stands out for two reasons. It doesn't flinch from exposing Turkey's dark side. The screenwriter, producer and director should be commended for their courage and honesty. And this Turkish drama is one of the first, if not actually the first, to portray the Jewish community.
In the introductory scene, a Jewish businessman complains that the punitive tax puts him in a very difficult situation. A cold-hearted Turkish official, having examined his safe containing wads of paper currency, warns him he will be arrested for income tax evasion.
As it happens, the Jewish man is the father of one of the lead characters, Matilda Aseo (Gokce Bahadir), a woman in her late 30s working in a nightclub. She shares a modest flat with Rasel (Asude Kalabek), her underage pregnant daughter, and Selim (Salih Bademci), the nightclub's lead performer.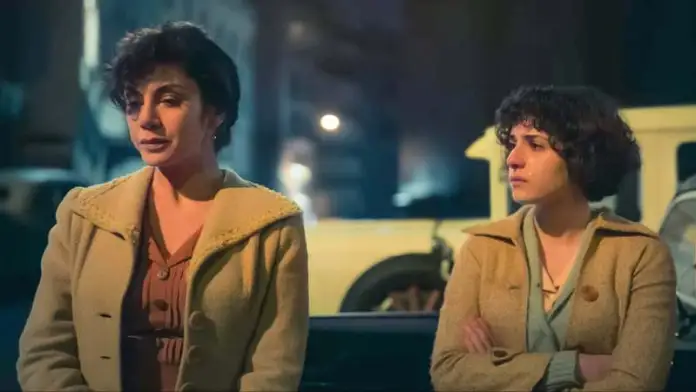 Selim is talented, but is temperamental and plagued with a drinking problem. When his boss, Orhan (Metin Akdulger), asks him to tone down his racy show for one night only, he sulks. Celebi (Firat Tanis), another employee of the club, advises Selim to keep his distance from Matilda, whom he refers to as a "Jewish woman."
Orhan's benefactor, Kursat, is a shadowy, sinister figure. He advises Orhan to buy non-Muslim properties in the city. "They aren't happy here," says Kursat, the Turkish bureaucrat who appeared in the very first scene. At this point, Kursat has no idea that Orhan, whom he has sponsored as Turkish entrepreneur of the year, is a Greek Christian who masquerades as a patriotic Muslim Turk.
As tensions continue to simmer between Matilda and Celebi, Rasel hooks up with her old boyfriend, Ismet (Baris Arduc), an unreliable person. In the first season of The Club, Rasel and her fiancé immigrated to Israel, but now she's back in Istanbul and sleeping with Ismet again. Much to Matilda's distress, Rasel is still bitter that she left her in an orphanage as an infant.
In the following episodes, Celebi agrees to be Kursat's spy in the club, while Matilda's brother, Ishak, invites her to live with him in the United States.
In the final segment, sectarian violence breaks out as angry men armed with baseball bats break the windows of shops in an upscale shopping district in Istanbul and physically assault their owners. The camera pans fleetingly on a store window bearing the inscription "Kohen Bey." This shop is obviously owned by a Turkish Jew.
Yet Jews are not the rioters' real target. Roaming the streets of the city, they blame ethnic Greeks for the bombing of Mustafa Kemal Ataturk's boyhood home and chant, "Cyprus is Turkish." Tellingly, a radio broadcast reports that the Turkish government has not intervened to stop the violence.
As these ruffians run rampant, Kursat investigates Orhan's family lineage, having grown suspicious of his true identity. Kursat is a symbol of the intolerant and ethnocentric Turk who rejects the multicultural legacy of the Ottoman Empire.
The Club ends on an uncertain note, which may lead some viewers to think that yet more episodes are in the pipeline.