It was a rescue mission that riveted a global audience.
Three years ago this summer, Thailand was on tenterhooks as divers attempted to save 12 boys and their soccer coach trapped deep inside a flooded cave in the northern part of the country. Thai Navy Seals were called to save the boys, aged 11 to 16, but the task was beyond their technical capabilities or experience and expert cave divers from abroad were required.
The story caught the attention of the international media. Journalists and photographers descended on the isolated, heavily-wooded site south of Thailand's border with Myanmar.
The human drama that unfolded is captured in The Rescue, a taut documentary by Elizabeth Chai Vasarhelyi and Jimmy Chan due to open in Canadian theatres on October 8.
The first foreign cave divers to be recruited were Rick Stanton and John Volanthen of Britain. As they acknowledge, cave diving is neither for the faint of heart nor the claustrophobic. But they believe it is the "purest of adventures."
When they arrived, complete chaos prevailed at the the entrance of the six-kilometre-long cave, which had been virtually inundated by monsoon rains. On their initial dive, they discovered that the interior had turned into a raging river and that visibility was very poor. Yet there was a silver lining. By chance, they rescued several pump workers who had been accidentally left behind and apparently forgotten.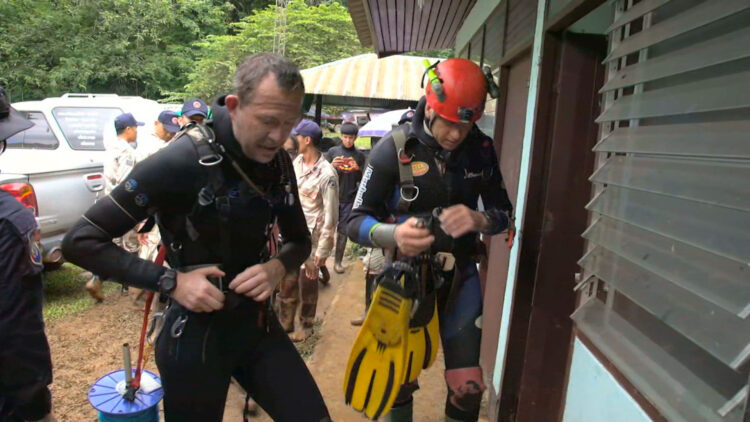 Having tested the waters, Stanton and Volanthen were pessimistic about the prospect of success. Water was leaking into the cave at an alarming rate, even as crews furiously pumped it out. The monsoon had come early and would not let up for months.
"We lost hope," one of the British divers said. "We were waiting for a body recovery."
But on the tenth day, the divers found the boys and their coach in a dry patch of the cave. They were hungry and looked wan, but their morale was intact.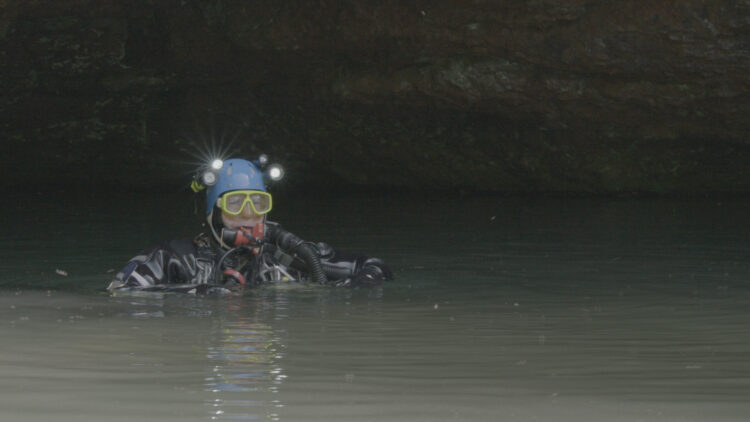 The divers admit they had no clue on how to extricate the boys. Yet they were certain that it would be an extremely risky mission, and that Thai public opinion would turn against them if they failed.
In the meantime, more divers arrived at the scene to assist them.
Stanton and Volanthen finally devised a way to rescue the boys safely and efficiently. The operation itself was filled with high tension and unforeseen complications.
As the boys were brought out in batches, there was a fantastic  sense of elation and achievement. They were rescued just in the nick of time. Had they waited any longer, the cave would have been totally submerged, with all its disastrous consequences.
The Rescue recreates this extraordinary mission with skill and precision.