When U.S. President Donald Trump visited the Tree of Life Congregation in Pittsburgh on October 30 to pay his respects to the 11 victims of the deadliest antisemitic attack in American history, he was greeted by only two well-wishers — the rabbi of the synagogue, Jeffery Myers, and Israel's ambassador to the United States, Ron Dermer.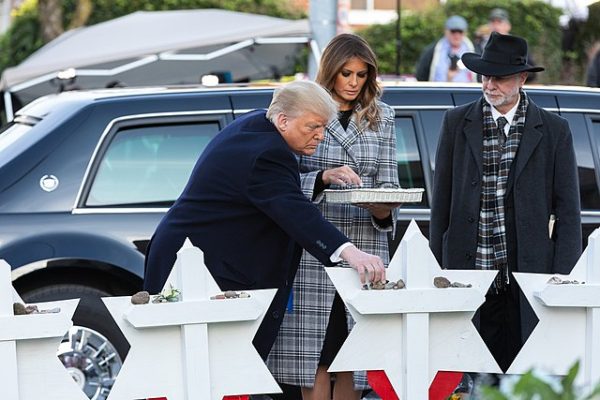 The question that immediately came to mind was why Dermer — a former American citizen — had played such a visible role in greeting Trump and his small entourage, consisting of  Melania Trump, his wife; Jared Kushner, his Jewish son-in-law and senior advisor, and Ivanka Trump, his daughter and Kushner's wife, a Protestant convert to Judaism.
By all accounts, Kushner had invited him. Fine. But why were local public officials, like Pittsburgh's mayor Bill Peduto, missing at such an important and singular event?
The answers to these questions speak volumes about the convergence of three interlocking issues at this somber ceremony — the attitude of American Jews to Trump and the Israeli government's relationship with Trump and the American Jewish community.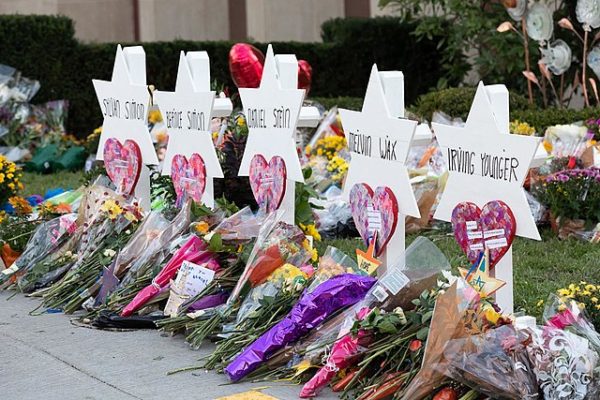 When news got out that Trump intended to visit Pittsburgh in the wake of Robert Bowers' murderous rampage, Bend the Arc, a progressive Jewish organization, urged him in an open letter to stay away until he had denounced white nationalism. "Our Jewish community is not the only group you have targeted," proclaimed the letter, signed by 84,000 people. "You have also deliberately undermined the safety of people of color, Muslims, LGBTQ people, and people with disabilities."
Trump, in fact, condemned the October 27 assault on the synagogue, branding it as an "evil, antisemitic attack."
But Jews and non-Jews who dislike Trump glossed over his condemnation and claimed his divisive and inflammatory speeches had laid the groundwork for Bowers' atrocity and had emboldened the alt-right in the United States.
Trump's detractors were most probably Democrats, which was hardly surprising. In the 2016 presidential election, three-quarters of American Jews voted for Hillary Clinton, Trump's Democratic opponent. For decades now, the Republican Party has received only about 25 percent of the Jewish vote.
While Jews in Pittsburgh — a Democratic bastion — generally kept their distance of Trump during his whirlwind visit, the Israeli government adopted a diametrically different position. The juxtaposition could not have been more stark or telling about the current state of Israel-Diaspora relations.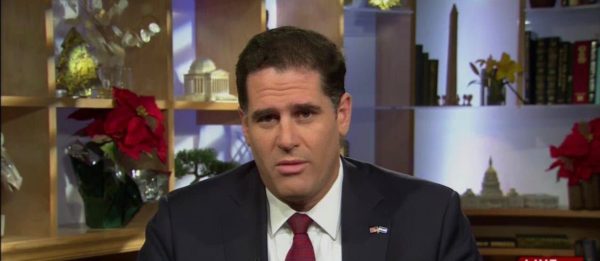 Dermer, the face of Israel at the Tree of Life Congregation, was a Republican operative and a Likud Party loyalist before immigrating to Israel. Since assuming his current post, he has boycotted left-of-center Jewish organizations like the American Friends of Peace Now, J Street and the New Israel Fund, all of which are critical of Israeli Prime Minister Benjamin Netanyahu's handling of  peacemaking in the Arab-Israeli conflict.
So while the vast majority of American Jews have serious reservations about Trump in terms of his policies and personality, the right-wing Israeli government is head-over-heels in love with him. The reason is obvious. The Trump administration is unambiguously pro-Israel.
Trump recognized Jerusalem as Israel's capital and moved the U.S. embassy from Tel Aviv to Jerusalem. Trump's outgoing representative at the United Nations, Nikki Haley, has been exceedingly partial to Israel. Trump withdrew from the 2015 Iran nuclear agreement, which Netanyahu reviled. Trump has blasted the Palestinian Authority and cut off funds to the United Nations Relief and Works Agency, which assists Palestinian refugees.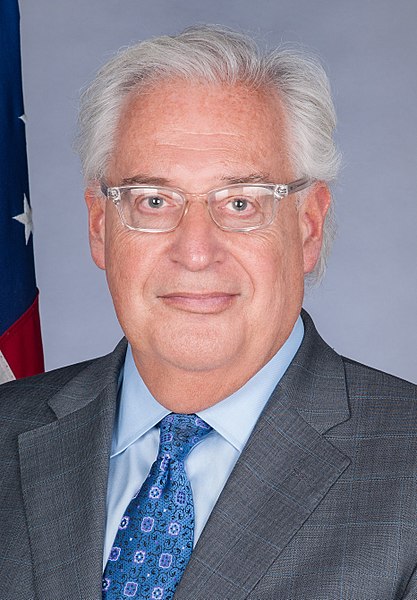 Trump's ambassador to Israel and his former bankruptcy lawyer, David Friedman, has called himself an "unapologetic right-wing defender of Israel."
Although American Jews generally care about Israel and wish it well, they do not necessarily endorse Netanyahu's policies, particularly his fervent ideological and financial support of Jewish settlements in the West Bank and his opposition to a two-state solution. Trump, so far, has tolerated or turned a blind eye to Israel's hardline nationalist approach to the Palestinians, giving Netanyahu's Jewish critics in the United States another good reason to be suspicious of Trump's presidency.
Israel's minister of education and Diaspora affairs, Naftali Bennett, also made a point of showing up in Pittsburgh during Trump's visit.
A former U.S. citizen and the leader of the far-right Jewish Home Party, he took to Twitter to defend Trump. Bennett hailed him as "a huge friend of the Jewish state," rejected accusations that Trump could be partially blamed for the Pittsburgh massacre, and expressed skepticism about an Anti-Defamation League study claiming that antisemitic incidents in the United States rose by 57 percent last year.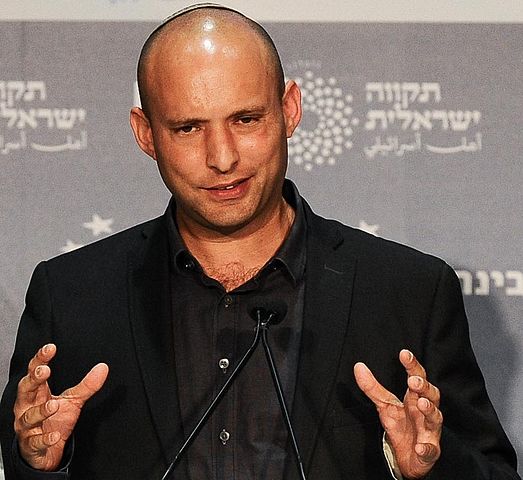 It's evident that neither Bennett's pro-Trump tweets, nor Dermer's high-profile presence in Pittsburgh, were appreciated by American Jews of the liberal persuasion.
"It's extremely disturbing how they appear to be totally ignoring the views and concerns of a large majority of American Jews who oppose President Trump and are concerned by his ideology," said Logan Bayroff, J Street's communications director. "Instead they're working overtime to provide cover for the president and his Republican allies."
Bayroff added, "The Netanyahu government and the right-wing in Israel have embraced (the) ideology and tactics we've seen from President Trump in describing their opponents as traitors, attacking political dissent and the media, and fear-mongering about immigrants, refugees and minorities. There's a clear common thread between the Netanyahu government and the Trump administration."
Lara Friedman, the president of the Foundation for Middle East Peace, echoed Bayroff's comments. "The Israeli government has a problem with American Jews because the vast majority, including those who support Israel, appear … to have deeper reservations about many of the policies of this Israeli government."
One of the "problems" she alluded to turns on religion. The Orthodox rabbinate in Israel does not recognize the Conservative, Reform and Reconstructionist branches of Judaism, regarding them as inauthentic and effectively illegitimate.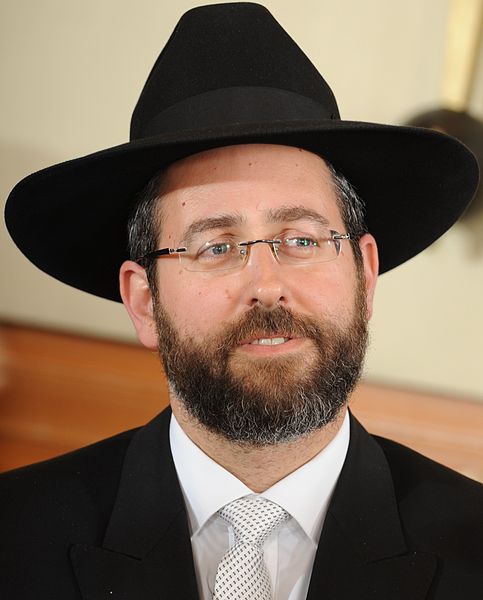 As Trump visited Pittsburgh, this contentious and perennial issue surfaced yet again when Israel's chief Ashkenazi rabbi, David Lau, declined to refer to the Tree of Life Congregation as a synagogue. Instead, he described it as a "place with a profound Jewish flavor."
Netanyahu, a secular Jew, implicitly apologized for Lau's insult, but the damage was done, revealing the fissures between Israel and American Jews.
Two years ago, at the behest of the Conservative and Reform movements in the United States, the Israeli government agreed to establish an egalitarian prayer section at the Western Wall in Jerusalem. In 2017, Netanyahu froze the accord after coming under intense pressure to revoke it by two religious parties in his coalition.
Netanyahu's volte-face caused a storm of indignation and a sense of betrayal among Conservative and Reform Jews, who constitute the bulk of observant American Jews. In a reference to his decision, Jerry Silverman, the chief executive officer of the Jewish Federations of North America, said, "It's deeply troubling and disappointing."
American Jews who belong to Conservative and Reform synagogues are also upset by the refusal of Israel's rabbinate to recognize conversions conducted by non-Orthodox rabbis and by legislation passed by the Knesset to limit the access of non-Orthodox Jews to state-sponsored ritual baths.
All these problems are troubling symptoms of the widening gap between Israel and the majority of Jews in the United States. Netanyahu's de facto alliance with Trump, and Trump's endorsement of Netanyahu's policies, have only exacerbated this rift, which is bound to grow if both leaders continue to remain in office.