A
s the Israel-Hamas war in the Gaza Strip rages, Emannuel Macron, the president of France, has been speaking from both sides of his mouth, undermining the clarity and sincerity of his vision. On a "solidarity" visit to Tel Aviv on October 24, just two weeks after Hamas terrorists killed 1,200 Israelis and foreigners in southern Israel in a murderous rampage, he clearly condemned Hamas and identified himself with Israel's existential battle against the scourge of Islamic fundamentalist terrorism. "I want to make sure you are not left alone in this war on terrorism," he told Israeli President Isaac Herzog. "Our duty (is) to fight against this terrorism, without any confusion, without enlarging the conflict."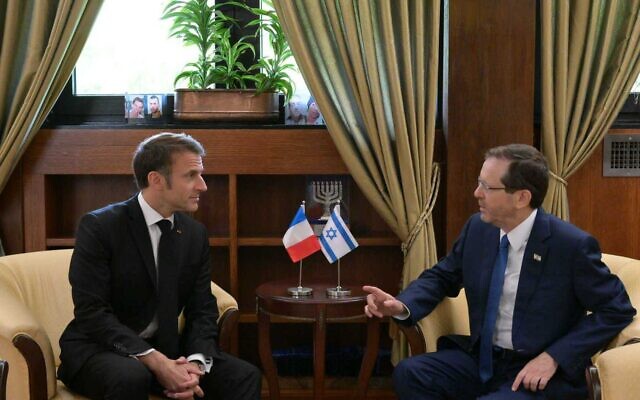 And on the sidelines at a humanitarian aid conference in Paris on November 9, he said, "We do share (Israel's) pain. And we do share (its) willingness to get rid of terrorism." Yet on the following day, in an interview with the BBC, Macron deviated significantly from that message. "We know what terrorism means in France," he said in a reference to Islamic State's terrorist bombings in Paris several years ago. But he insisted that there was "no justification" for Israel, as a democratic state, to bomb Palestinian civilians, particularly "babies, these ladies, these old people." During the course of the interview, he also advised Israel to mount "targeted" operations against Hamas. But in the next breath, he urged Israel to stop its ground offensive altogether and agree to an immediate ceasefire, which Palestinians, their supporters and Muslim states have loudly demanded since Israel launched its air campaign in Gaza on October 7. Macron went on to say that Israeli military operations in Gaza were causing "resentment and bad feelings" in the Middle East. Macron's latest comments are, to say the least, extremely disappointing.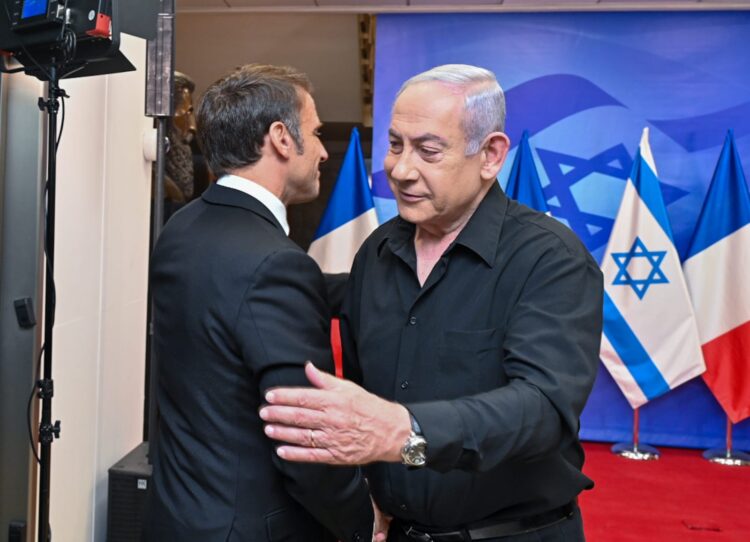 He fully understands that Hamas, having purposely and cynically embedded itself in the civilian population, is mainly responsible for the needless deaths of thousands of Palestinians. Hamas command centers and arms depots are found in schools, mosques hospitals and apartment buildings. And its elaborate network of tunnels and bunkers are beneath these places. As he should know, Israel's current offensive is aimed exclusively at Hamas, not at Palestinians per se. Yet Macron tacitly blames Israel for the mounting Palestinian civilian death toll, which reached the 11,000 mark two days ago. He must surely understand that Hamas is callously using civilians as human shields as a tactic and a strategy to inflame international public opinion against Israel. Yet he criticizes Israel, which has taken stringent measures to minimize civilian casualties. Time and time again, the Israeli government has instructed civilians in the north to leave because northern Gaza is now a battleground. Hundreds of thousands of Palestinians have heeded Israel's call, but to their detriment, some 200,000 civilians still remain there. Indeed, Hamas has encouraged them to stay put. For good measure, Israel has agreed to daily "humanitarian pauses" to allow yet more civilians to flee. To his discredit, Macron appeared oblivious to these developments when he accused Israel of killing babies and elderly people. And his call for an immediate ceasefire is morally and politically indefensible, though not entirely surprising. It will be recalled that France recently voted for a non-binding United Nations General Assembly resolution demanding a ceasefire, a gutless resolution that, shockingly enough, neglected to even mention Hamas. Macron is an intelligent person, but as a canny politician, he may have factored France's 3.5 million Muslims into his calculations when he criticized Israel. In any event, he must surely realize that a truce at this juncture is a bridge too far until Hamas has been wiped out as a military and political organization in Gaza. It is plainly obvious that a ceasefire now would be a lifeline to Hamas, which has egregiously violated previous ceasefires. A truce at this point would legitimize the unacceptable status quo ante in Gaza. It would provide Hamas with an opportunity to regroup and plan yet more attacks against Israel. It would prevent Israel from carrying out its important mission of destroying Hamas' military capabilities and its political leadership. In short, Hamas cannot be permitted to govern Gaza ever again. There is no room for compromise on this vital issue.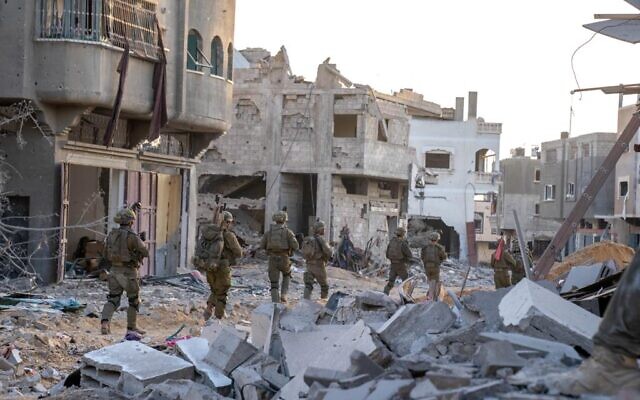 And, last but not least, a truce might not necessarily lead to the release of 240 Israeli and foreign hostages. Judging by his most recent remarks, it is evidently clear that Macron is a master of doublespeak. By having resorted to this tactic, Macron has irretrievably tarnished his image as well as his reputation. Israel, of course, is under no obligation whatsoever to take his advice seriously.