T
he fallout from Israel's war with Hamas in the Gaza Strip, the fifth and most serious one in fifteen years, has spilled into university campuses in the United States. The discord, splintered with antisemitic shards, has spawned shouting matches, ignited threats of violence between students, and resulted in arrests. The tension coincides with a rising tide of antisemitism in the country. Last week, a pro-Israel demonstrator in California, Paul Kessler,  died of his wounds after being struck by a blunt object wielded by an Arab counter-protester.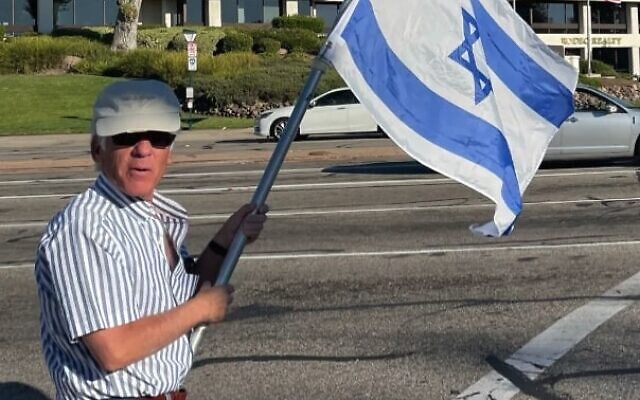 According to a poll released by the Jewish Federations of North Americas on November 9, the eighty fifth anniversary of Kristallnacht in Nazi Germany, 75 percent of American Jews are either very or somewhat concerned that the ongoing war will aversely affect their security and safety. A previous survey, published by the Benson Strategy Group, revealed that 32 percent, 21 percent and 20 percent of Jews have been feeling "tense," "uncomfortable," and "scary" since the outbreak of the war. University students who support the Palestinian cause and Hamas say they are rallying behind the Palestinians of Gaza, whom, they claim, are the victims of Israeli aggression and genocide. These students do not condemn Hamas' massacre of 1,200 Israelis and foreigners in southern Israel on October 7. Instead, they have hailed this pogrom as an heroic act of anti-colonial resistance to Zionist oppression. Nor do they show the slightest empathy for the estimated 240 Israeli and foreign hostages being held by Hamas and Islamic Jihad in Gaza. Jewish students, far outnumbered by their Palestinian counterparts and supporters, charge that their anti-Israel protests and slogans endorse Hamas terrorism and Israel's elimination as a sovereign state. They warn that their heated rhetoric has already slipped into the morass of outright antisemitism barely disguised as anti-Zionism.
Examples abound.
At George Washington University, pro-Palestinian students projected the slogans "Glory To Our Martyrs" and "Divestment From Zionist Genocide Now" on the facade of a building. At the University of Pennsylvania, next to a Jewish fraternity,  someone scrawled, "The Jews R Nazis."
At Cooper Union, a private college in New York City, Jewish students huddled behind locked doors in a library as pro-Palestinian student protesters banged on the doors and windows and shouted "Free Palestine."
And at the University of Massachusetts, a student was arrested after punching a Jewish student and spitting on an Israeli flag during a vigil to call attention to the Israelis in captivity in Gaza.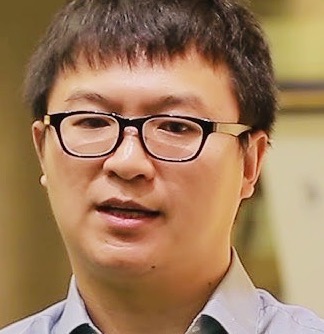 In what was probably the most serious incident to date, Cornell University student Patrick Dai was arrested for leaving threatening messages on a website. His inflammatory posts called  for the deaths of Jews. In particular, he threatened to "shoot up 104 west," a kosher university adjacent to the Cornell Jewish Center. He has since been arrested. The Dai case is most unusual because he is of Oriental descent. Orientals rarely, if ever engage in antisemitic agitation. According to the Anti-Defamation League, antisemitic acts at American universities have increased by almost 400 percent in the past month compared with the same period last year. These manifestations of antisemitism have intimidated and frightened some Jewish students, who feel unsafe. Jewish advocacy organizations have criticized university administrators for having failed to quickly condemn antisemitic incidents and thereby protect Jewish students.
Recently, all 18 members of the California Legislative Jewish Caucus signed a letter urging the University of California and California State University systems to do more to protect Jewish students, decrying an "explosion of antisemitism" at the two schools.
"Recent events have made it clear that the environment on our campuses has only grown increasingly hostile toward Jews," they wrote. "Indeed, we have heard shocking reports from Jewish students, faculty and staff who have been traumatized by a barrage of physical abuse, threats, intimidation, hate speech, online harassment and exclusion from academic opportunities."
The Anti-Defamation League, in a recent letter, urged universities to examine whether chapters of the National Students for Justice in Palestine have provided "material support" to Hamas.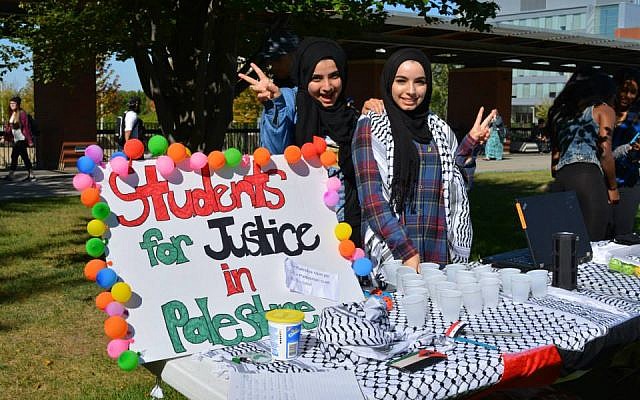 The letter was sent a day after the governor of Florida, Ron DeSantis, and the chancellor of Florida State University, Raymond Rodriques, demanded that the state's public colleges ban the National Students for Justice in Palestine on the grounds that it supports Hamas, which has been branded as a terrorist organization by the United States and other Western countries. The American Civil Liberties Union blasted their decision, saying it would have a chilling effect on free speech. "A college or university … cannot fulfill its mission as a forum for vigorous debate if its leaders initiate baseless investigations into those who express disfavored or even loathsome views," said the union. "Such investigations chill speech, foster an atmosphere of mutual suspicion, and betray the spirit of free inquiry, which is based on the power to persuade rather than the power to punish." Last week, Brandeis University banned the National Students for Justice in Palestine.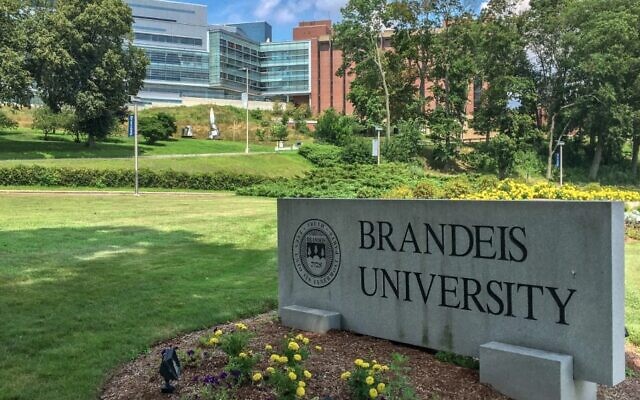 Brandeis president Ron Liebowitz justified the ban on the grounds that it advocates violence against Jews and the annihilation of Israel. "Student organizations that do engage in such practices should lose all privileges associated with affiliation at their schools," he wrote in a piece in
The Boston Globe
. "In no way does this violate higher education's deep and enduring commitment to free speech." This drew a rebuke from Zach Greenberg, a program officer with the free speech advocacy group FIRE. "Make no mistake, Brandeis is punishing its students for nothing more than protected political advocacy," he said. "This betrayal of Brandeis' free speech promises is a statin on (its) reputation as a bastion of free inquiry." On November 10, Columbia University followed suit, suspending it as well as Jewish Voice for Peace until the end of the fall semester. They will no longer receive finding or be permitted to hold events on campus. "This decision was made after (they) repeatedly violated university policies related to holding campus events, culminating in an unauthorized event … that proceeded despite warnings and included threatening rhetoric and intimidation," said Gerald Rosberg, Columbia's senior executive vice president.
Last week, the presidents of Harvard and the University of Pennsylvania said they would address concerns about antisemitc rhetoric more forcefully. Harvard's president, Claudine Gay, condemned the phrase "from the river to the sea," a Palestinian phrase which implicitly calls for Israel's destruction.
Gay issued this condemnation after more than 1,600 alumni threatened to withhold donations until Harvard seriously addressed antisemitism on campus. The specter of antisemitism on campuses has not gone unnoticed by the federal government. Several days ago, Education Secretary Miguel Cardona warned that universities and colleges could lose funding if they fail to deal with antisemitism and other kinds of racism. "The rise of hate incidents on our college campuses in the wake of the Israel-Hamas conflict is deeply traumatic for students and should be alarming to all Americans," he said. "Antisemitism, Islamophobia and all other forms of hatred go against everything we stand for as a nation." It remains to be seen how this volatile issue will play out, but if the Gaza war escalates, causing a lot more civilian Palestinian deaths, university campuses, and Jewish students, will likely to continue to feel its effects.